It is subtle and understated in its impact on UK housing, but this new build bungalow home is one of the most energy efficient buildings in the world – and represents the future of housebuilding in the UK and Europe.
We pressure tested the home this December using a calibrated airtightness testing fan and it achieved a building fabric air permeability of 0.18 m3/hr/m2 @50Pa, which is 55x more airtight than the Building Regulations maximum, and three times more airtight than a Passivhaus. The total size of all of the draughts, cracks and leak in this home are the size of a 20p coin.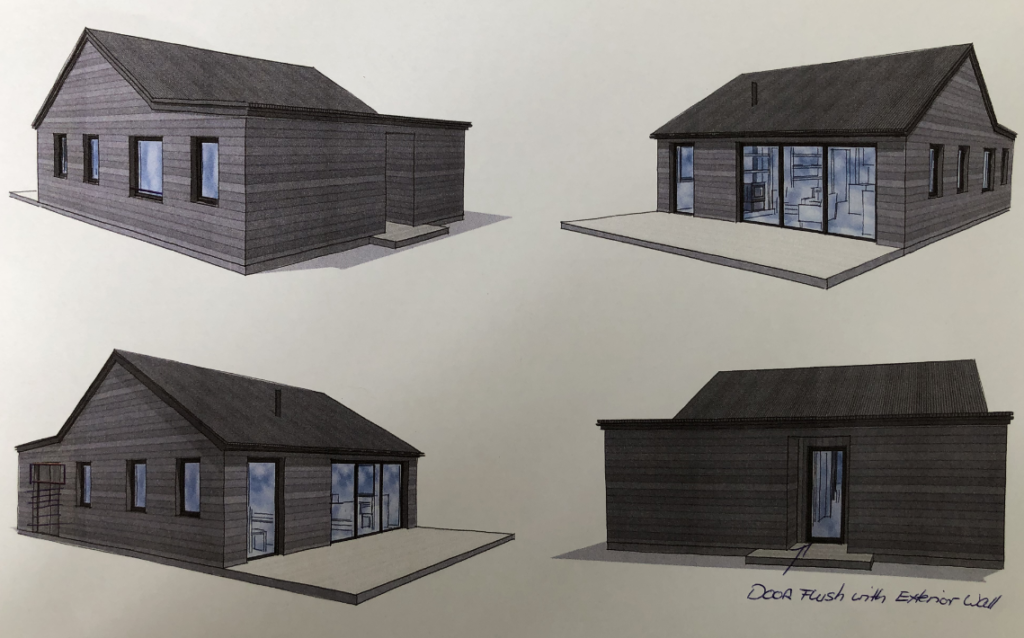 An airtight home needs the best MVHR system on the market
A home this airtight requires a reliable ventilation system, which is why we also commissioned and balanced a Zehnder Q350 MVHR unit with pre-heater following the pressure test.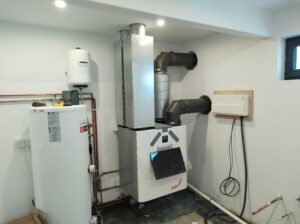 Of course, the homeowner can also open their windows whenever they like, but a home this airtight will provide:
lower heating and cooling costs
better indoor air temperatures
better air quality – the MVHR will ensure fresh, filtered air, removing CO2, VOCs and smoke from cooking
lower pollen risk in summer
better sound proofing from outside
a more peaceful environment indoors
The home has a floor area of 66m2 and was built with cross-laminated timber (CLT) with a raft foundation. CLT is naturally airtight as it's also sealed at the grains. The sectional image below shows the Foamglas Floor Insulation Raft, as well as the external Isolair wall insulation wrapping the frame. A thermal bridge is prevented by sitting the external insulation on a layer of Jackodur structural insulation.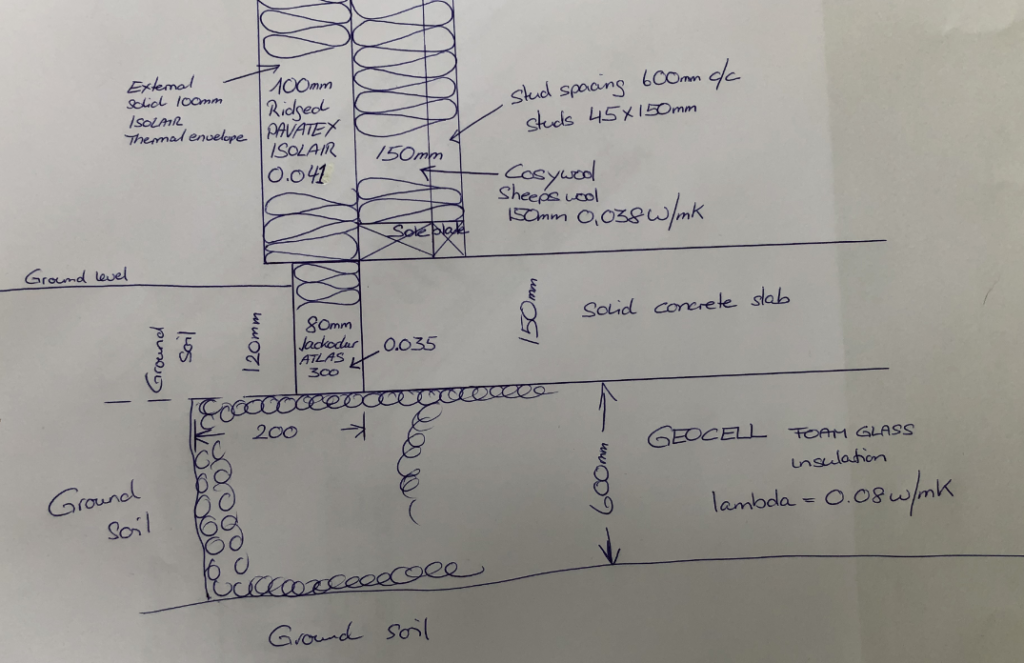 Additional gaps in the building fabric such as around services and windows were taped with airtight membranes.
These retain their airtightness as they're not water-based, so they never dry out.
The client said:
"It's so peaceful indoors, and the MVHR is so quiet even when running in boost speed."
The builder added:
"We undertook an appropriate amount of taping for the airtightness, but it was the way the structure was designed and built itself that allowed us to achieve such a fantastic airtightness score. Implementing our very own bespoke-made Passivhaus window range also meant we could prioritise thermal and airtight performance."
If you would like to design and build a healthy, comfortable and energy efficient home and would like guidance on airtightness detailing, MVHR design and install or other low energy technologies, please contact me on Patrick [@] heatspaceandlight.com and I can answer any questions or provide a quotation for MVHR/airtightness services.
Do you think this is the future of UK house-building? Please let me know in the comments.