If you're building or renovating to PassivHaus or low energy standards and you and your contractor are working hard to make sure the airtightness fabric is perfect, you will need mechanical ventilation in order to supply the fresh air you need to keep the air healthy and expel CO2 and other dirty pathogens in your home. Read more about air quality in the home here.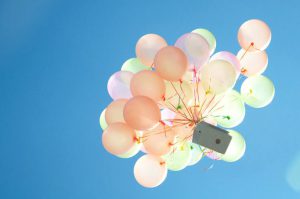 Mechanical Ventilation with Heat Recovery units (MVHR or HRV systems) are the gold standard for supplying air into your home, and because they recover around 93 per cent of the heat you've already generated in your home and transfer that heat to the incoming cold air from outside in winter, they're hugely economical.
But there are costs associated with installing an MVHR / HRV system, all of which I'll run through now. You'll find estimate pricing below for 2020 prices, but if you want a free MVHR sizing and specification please complete this sixty-second form here and I'll send you a bespoke quote. 
This example, for a medium-sized home, is updated for 2020 prices and for the UK market. I work for a low energy design company in central London that designs, installs and commissions ventilation systems, so feel free to contact me at patrick [a] heatspaceandlight.com (replacing the [a] with an @ symbol) if you're considering an MVHR system (or leave a comment below).
First step, you need to get a bespoke 3D design of your MVHR ducting.
How much does designing an MVHR system cost?
Designing an MVHR system in a medium-sized London semi-detached home with perhaps one bathroom, one ensuite and three bedrooms will cost approximately £700 +VAT if you use a specialist designer from a company in London. *EDIT* – prices have dropped to approx. £450 +VAT for an average 250m2 property as of May 2020. 
It takes one to six weeks to design your residential MVHR system from scratch, and the designer will need:
structural and architectural drawings (dwgs) – or even sketches will do;
guidance on any lowered ceilings or voids;
electrical layout diagrams (so they don't put the valve in the exact spot your downlight is supposed to go).
When should I design my MVHR / HRV system?
MVHR vent design should be done early enough in your build programme that the ducting can be installed before first fix plumbing and electrical services.
This is because every extra bend or turn in your MVHR ducting layout will increase air disturbance, which could lead to a noisier system. Hence, diverting wiring or plumbing is a much better idea than diverting ducting! Good MVHR designers like ourselves will minimise the number of duct bends, but that's no good if you get on site and the plumber has already blocked off all of your service runs.
Luckily, we can design MVHR systems very quickly, so don't worry if you're anxious that you've left it too late. Contact us now and we can help.
How much do the materials cost for an MVHR system?
A good MVHR unit from PAUL, Brink or Zehnder (the high end models that can offer 300 cubic metres to 600 cubic metres of airflow per hour) will cost approx. £3,000 +VAT. *EDIT* – prices for the top-range Zehnder Q200, Q350, Q450 and Q600 MVHR units have dropped to between £1,000 – £2,300 +VAT as of May 2020. 
An MVHR unit should include as standard:
a touch panel (either in-built or as a separate control), so you can programme and commission the unit;
frost protection, so cold wintry air doesn't damage the unit
summer bypass capabilities, so that when it's hot outside the heat recovery element turns itself off.
If you want more from your unit there are lots of additional extras:
Comfort cooling, a small addition to the MVHR unit with a cooling feature on the supply air ducting for hot days. Adding cooling to an MVHR costs around £2,900 +VAT. 

*EDIT* – the ComfoCool unit is now available for £2,302 +VAT from ourselves as of May 2020.

 
an enthalpy exchanger, which helps to maintain moisture levels in the home in winter when the air is dry  *EDIT* – the enthalpy exchanger is now only an additional £150 +VAT with the standard Zehnder Q unit as of May 2020. 
Plus much, much more – please contact me if you have any questions.
How much does the MVHR ducting cost?
Ducting for a medium-sized home will cost approx. £3,500 +VAT. *EDIT* – ducting prices for the average home have dropped to £1,000 – £2,600 +VAT as of May 2020. 
There are a number of variables to consider that will affect the price:
Will you use steel or plastic rigid ducting? Will it be branded or generic?
Is the ducting going into tight ceiling voids? Proprietary plastic oval rigid ducting (Flat 51) carries a premium
Will your system be designed as a radial system or a branch system? Ie, will each valve run come from the MVHR unit through a manifold, or will you have a single main duct run for each supply or extract length, with each room branching off? Radial systems save money on sound attenuators because you don't need them, but you need more ducting, so it evens out all in all.
Sound attenuators to prevent cross-talk will be needed for each room and these are expensive – lots of rooms means lots of extra costs.
You also need to consider closed-cell insulation, room valves (plastic or steel? Fancy or plain?), condensate traps, strapping, screws and boost switches (and the associated wiring costs).
How much does it cost to install an MVHR system in the UK?
MVHR installers will normally request that all of the ceilings are open and that building works (knocking through walls) is already completed – by your contractor usually.
Installing an MVHR system will take a few capable installers about three days. First fix is done ahead of first fix plumbing and electrics, with everything set in place up to the valves. Second fix can be done post-decoration, and commissioning will follow.
Installing an MVHR or HRV system will cost around £3,000 +VAT for an average-sized home. *EDIT* – prices for installation have dropped to £1,000 – £2,500 +VAT as of May 2020 depending on the size of your home.
How much is it to balance and commission an MVHR system?
Commissioning is a crucial aspect of installing an MVHR system. You've spent all that money installing it, and now you need to make sure the airflow is balanced to each room to run quietly and efficiently.
Beware those MVHR suppliers who either don't offer commissioning, or don't convey its importance – the fine tuning at the commissioning stage is vital to ensure the MVHR system works properly.
Your MVHR designer will have assigned airflow rates to each individual room in your property at a set rate based on a number of factors, the most important of which will be ensuring the property meets Building Regs and Passive House standards for healthy airflow. For example, kitchens need to extract a minimum of 46 cubic metres of airflow per hour in "boost" mode to deal with the smells, heat and moisture that's created from cooking and socialising.
Commissioning the MVHR system will take a competent technician a full day. If they find significant leaks or they need to come back for any reason (because the unit isn't functioning, for example), you'll be billed again for the return.
Commissioning an MVHR system costs approx. £800 +VAT. *EDIT* – price for commissioning is now nearer £400 +VAT for the average home as of May 2020. 
So how much does an MVHR system cost altogether, fully installed?
For a 250m2 (2,500 sq ft) home in the UK with a top-of-the-range MVHR unit and ducting, designed, installed and commissioned properly, will cost:
£450 +VAT for MVHR design
£1,800 +VAT for the MVHR unit
£2,200 +VAT for the ducting and everything
£2,100 +VAT for MVHR installation
£400 +VAT to commission the MVHR system
Which gives you a grand total of £6,950 +VAT for a full turn-key design, install and commissioning service.
This will guarantee healthy, fresh, filtered air throughout your home, working silently in the background, for 25+ years, and the best MVHR systems come with a six year warranty.
If you'd like any help, guidance or pricing for your MVHR system, please contact me at patrick [@] heatspaceandlight.com.
Finally, how much does an MVHR system cost to run annually?
If you have a very airtight home (less than 3 air-changes per hour, ACH), then you will save money on your heating bills with an MVHR system. It costs approx.£90 per year in electricity to run the MVHR system constantly, but you might save up to £1,000 on your heating bill – you're recovering the heat that would normally be lost to leaks and draughts in your building fabric.
The payback rate for an MVHR system (aside from all of the comfort and health benefits of having fresh, filtered air at an even temperature all year round) could be 15 years or less – that's better than solar panels!
Here's a little video that helps explain everything: