Heat, Space and Light Ltd has completed the design, supply and commissioning of a Passivhaus-specification MVHR ventilation system for a luxury new build in the northwest of England.
The home was also tested by our building airtightness team and achieved an incredibly airtight result of 0.76 m3hr/m2 @50Pa. It's only slightly shy of a fully-certified Passivhaus, so it will be an airtight, draught-free and warm home.
A comfortable, energy efficient and healthy home
As well as being spacious, stylish and cosy, this new build home is going to be very energy efficient, comfortable to live in and will have fresh, filtered, healthy levels of airflow supplied by the MVHR system, which costs less than 1 kWh a day of electricity to run.
The building team and client were highly competent and had very clear targets for the future energy performance of this home, and that meant specifying the correct materials such as windows and doors, and ensuring that the building fabric was designed and built as airtight and thermally efficient as possible.
All homes built in 2023 in the UK should be incorporating these techniques to ensure homes are draught-proof, energy efficient and healthy for the inhabitants, no matter the budget. Many of the low energy design techniques weren't more expensive or time-consuming than less efficient buildings anyway.
If you would like to see how much a high performance MVHR system costs to install in the UK, please read our article here.
Hidden MVHR system
The MVHR system is hidden within a set of cupboards in the back kitchen area.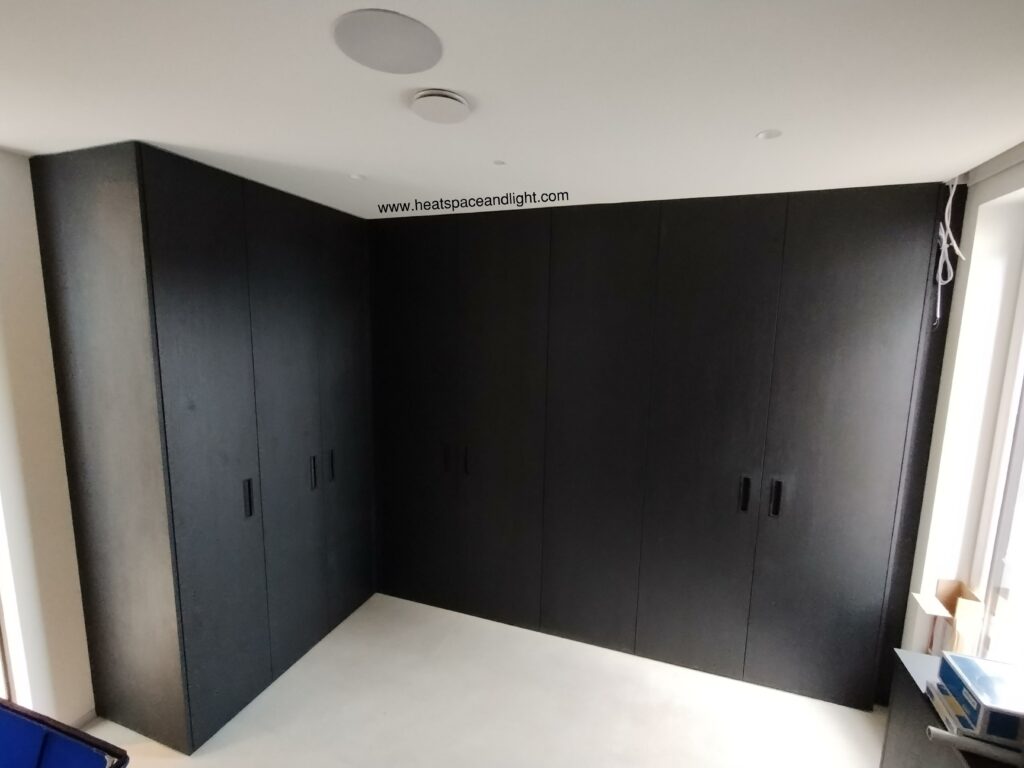 There are two MVHR units as this is a very large home.
Both are high performance Passivhaus Institute-certified systems which are exceptionally quiet and robust.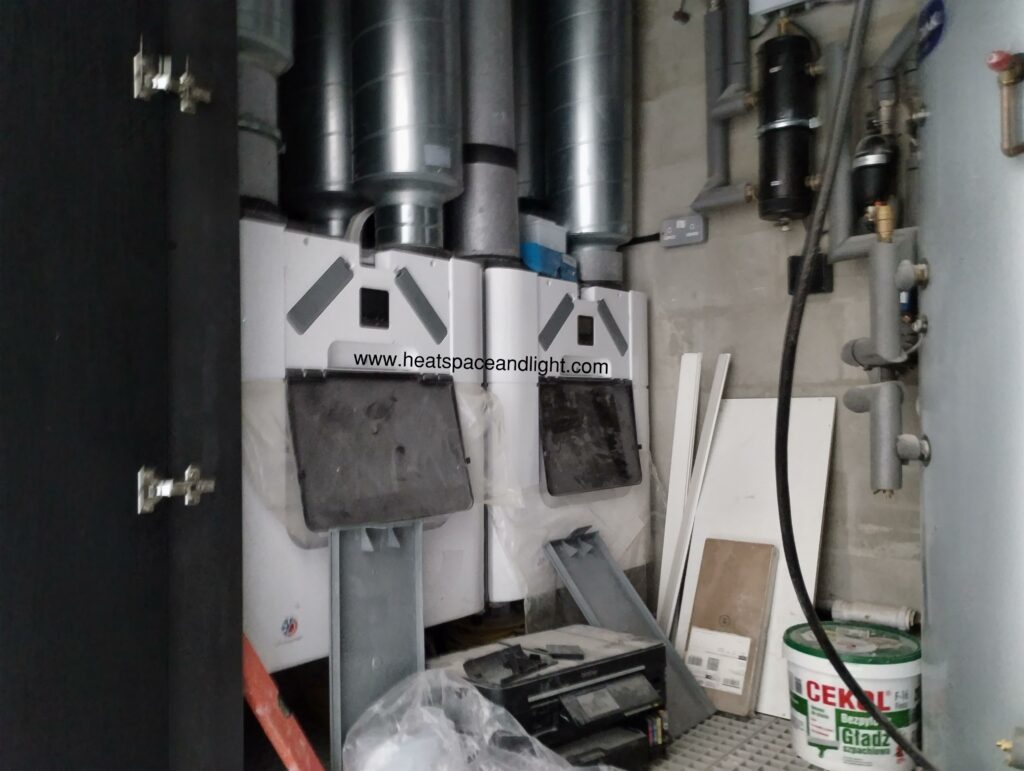 In the main kitchen we installed a kitchen grille with grease filter to prevent any grease from frying getting into the MVHR ducts. This will prolong the life of the ducts and keep the internal ducting cleaner for longer.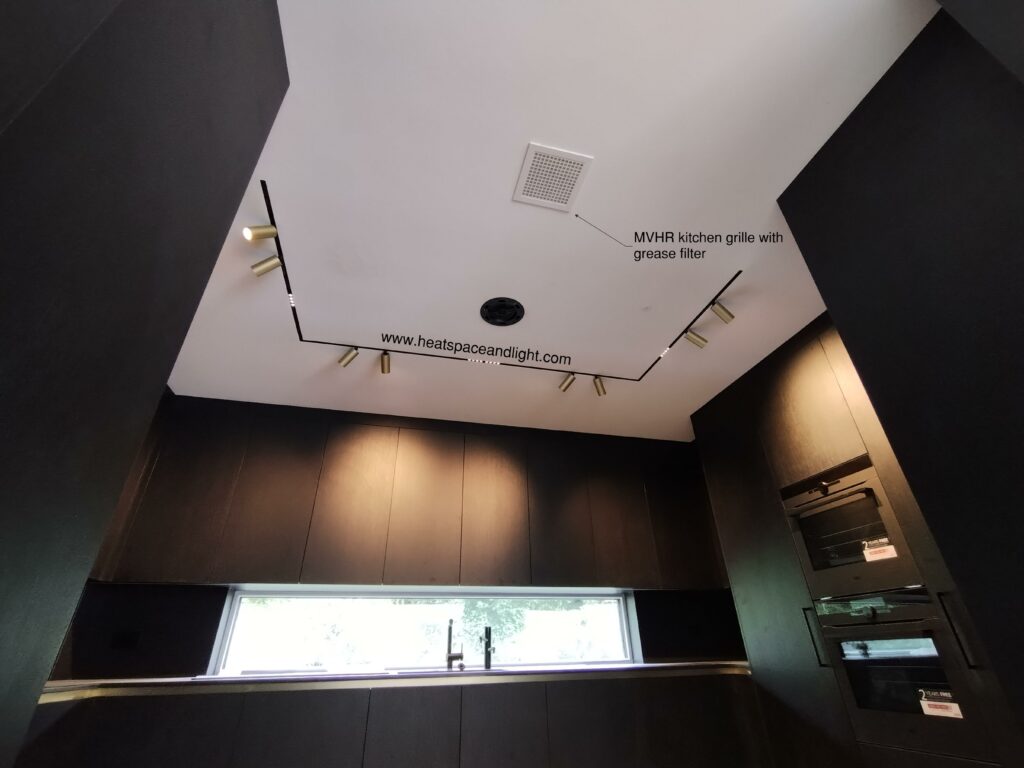 The home has a cinema room which has been painted dark colours to minimise light. The MVHR valve has also been painted to match the background colour, so it's almost invisible.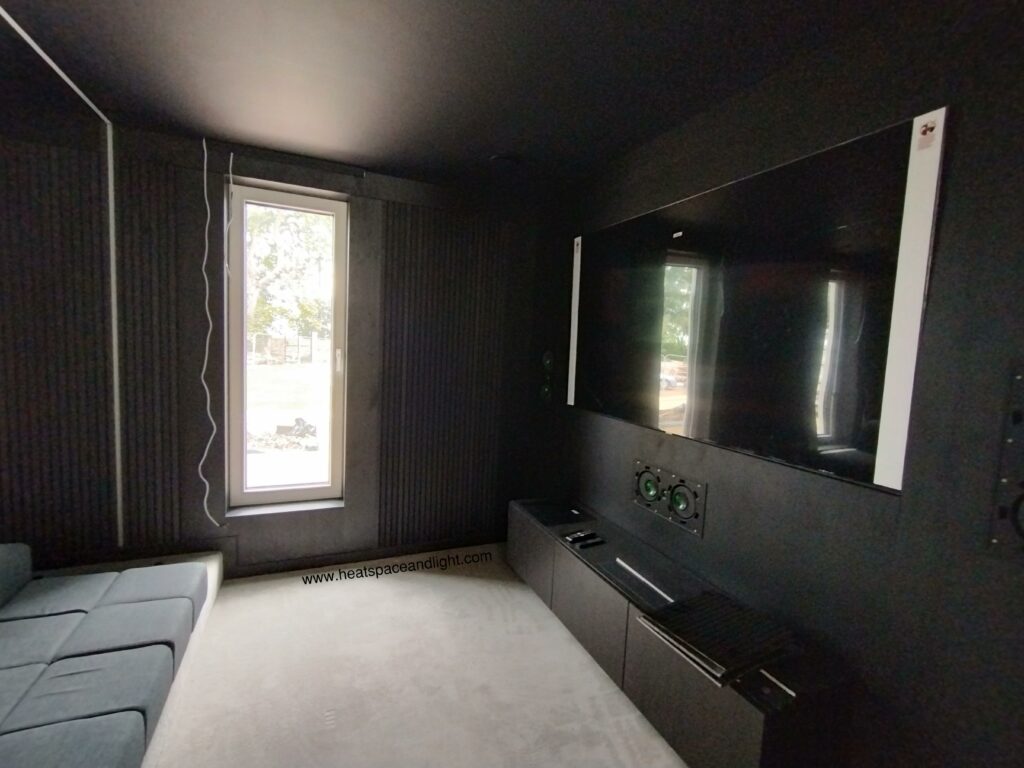 Cinema-goers will stay well-ventilated and with oxygen-rich air even with the door shut thanks to the MVHR supply valve.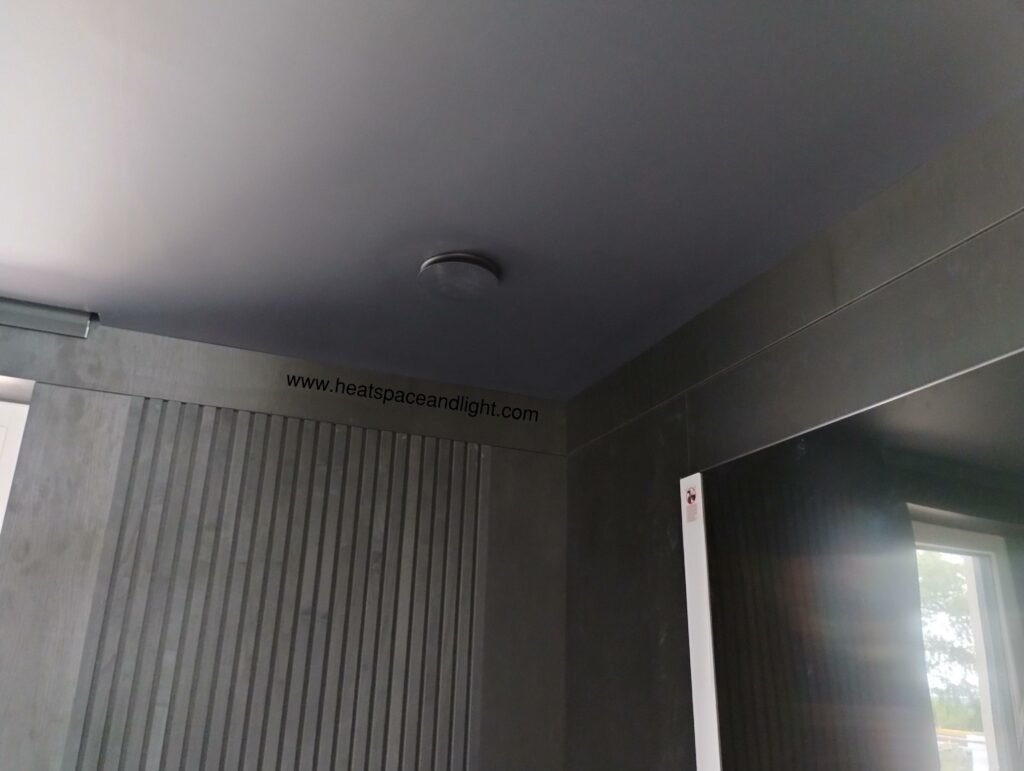 Beautiful bathrooms ventilated to remove damp air quickly and effectively
The MVHR system removes waste humid air from the bathrooms and exhausts it outside (after transferring the heat over to the incoming air in winter). The MVHR extract valve is a minimalist version in the centre of the ceiling below.
The en-suite rooms also feature an extract point, to take out the hot steam from showers.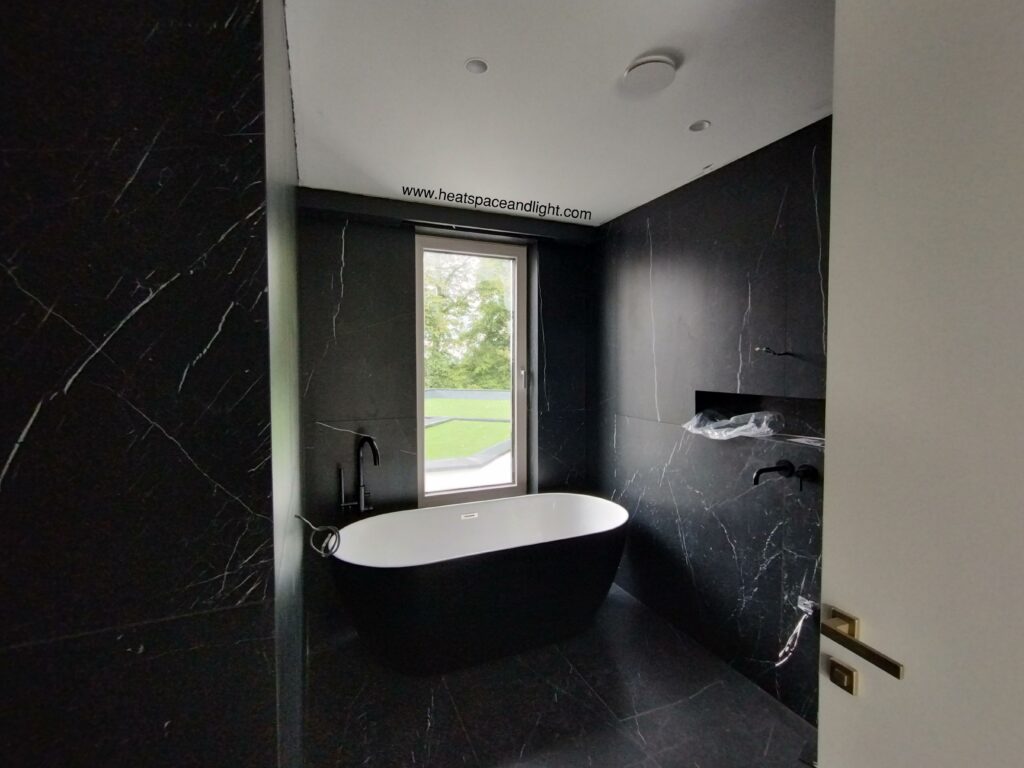 If you would like to install your own MVHR system we can help you – please either contact us or fill in the free design tool at the top of the page.