Forensic and Compliance airtightness testing for your construction project
Making your home more airtight during the construction stage of your retrofit or new build has acoustic, energy, health and comfort benefits that will far outweigh the cost of the test.
A forensic airtightness pressure test should therefore always be included as part of an energy efficient new build or renovation build programme.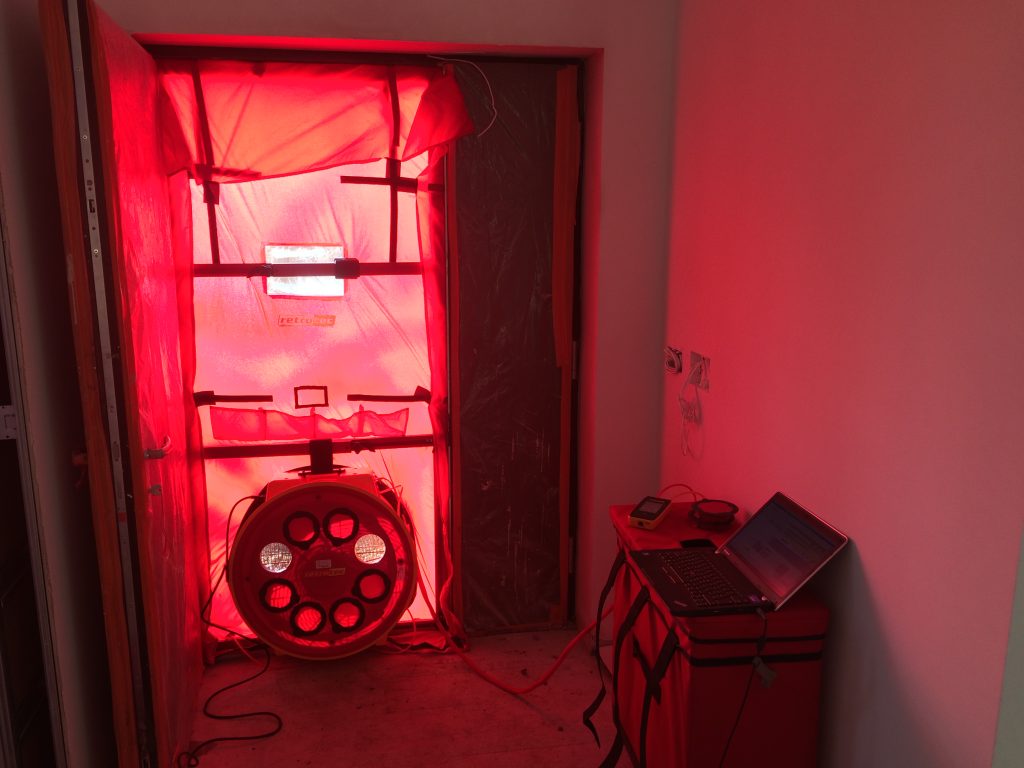 Heat, Space and Light is one of a small number of airtightness testing providers in the UK that can conduct airtightness testing for Passivhaus and EnerPHit projects, as these require different volume calculations and a more detailed test procedure compared with UK Part L1A Building Regulations.
We work with people that are building, renovating and advising on homes and commercial premises that require an airtightness testing technician with specialist knowledge of low energy building techniques and systems.
In terms of qualifications, our test technicians are qualified to ATTMA Level 1 (residential up to 4000m2 floor area), Level 2 (multi-residential and commercial over 4,000m2) and Passivhaus. They are also Certified Passivhaus Consultants.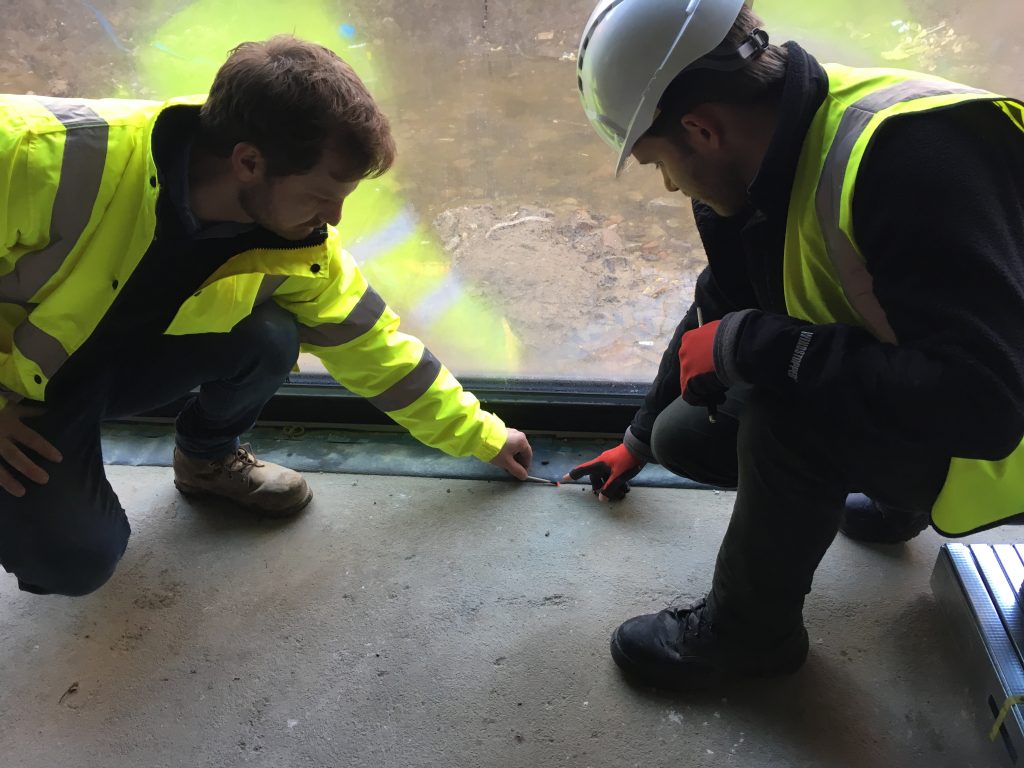 F
orensic air leak analysis
Each test includes all of the envelope area (Q-figure) and volume (Vn50) calculations required for accurate building airtightness testing. Data can be taken from the PHPP if also required.
On site, the airtightness test visit will start with initial baseline air testing on arrival. This will be followed by a period of forensic air leak analysis, checking the building for air leaks whilst the building is artificially depressurised, using thermal imaging and/or smoke pens as needed.
If leaks can be fixed on the day a final pressurisation and depressurisation air test will be conducted.
An itemised photographic report with suggested remedial action to improve the final airtightness score will be issued with comments from a building physics engineer, with either a Building Control ATTMA certificate issued or a return visit scheduled.
Final compliance tests for Building Regulations (SAP) and Passivhaus (PHPP) would be similarly scoped to the above.  
Level 2 tests (larger commercial properties or multiple residences) would also include the above, but may include multiple fans. Roughly speaking every 5000m3 volume (1,900m2 envelope area) at 5 m3.hr.m2 @50 Pa needs an additional fan.
A preliminary site visit ahead of the test would also need to be charged for all level 2 tests.
Passivhaus Airtightness Tests
The most important difference between Heat, Space and Light and most other airtightness technicians are that we are experienced in forensic airtightness analysis and Passivhaus detailing and techniques. Most airtightness technicians do not have this knowledge.
A Passivhaus Airtightness Test uses a different methodology and different calculations, so employing a tester without this knowledge will result in an invalid test.
The permeability of the building fabric of all new build properties in the UK has to be tested for Building Regulations Part L1A. For new homes the minimum requirement is for an airtightness rate of at most 10 m3/hr/m2 air loss at a pressure differential of 50 Pa. The aim is to have a home that is much more airtight than the legal minimum though.
A good airtightness test will "pay back" the cost of the air test with future savings on either achieving the test score required for SAP/PHPP without needing expensive remedial actions (for the contractor's benefit) or by saving ongoing heating costs (for the client's benefit).
Airtightness Toolbox Talks on site to builders
Heat, Space and Light offers a toolbox talk for your building contractor team to teach them about the fundamentals and techniques for building an airtight home. The site visit will include an explanation of what we're trying to achieve, why airtightness is so important, how it is achieved in practice, a run-through of particular details and junctions, a walkthrough on site to check specific areas and materials and signage to ensure all site visitors follow the airtightness techniques.
Please contact me at Patrick[@]heatspaceandlight.com to arrange an airtightness toolbox talk.
Scheduling an airtightness test
A forensic airtightness test should be conducted once the new build is weatherproof and the major elements of the airtightness barrier are mostly in (eg, windows, roof, wet plaster/OSB on walls). This is the best time to test, as any issues can be solved quickly and at low cost.
If you would like to find out more about airtightness test costs and availability, please contact me on Patrick[@]Heatspaceandlight.com.