Heat, Space and Light Ltd has completed the design, supply and commissioning of an MVHR system in a four-storey London terraced home. The property has undergone a deep retrofit to EnerPHit criteria, which is the retrofit standard for Passivhaus.
Passivhaus building standards are a stringent methodology using high levels of insulation, airtightness and ventilation with heat recovery (MVHR) to reduce the heat demand of the building in winter and the cooling demand of the home in summer.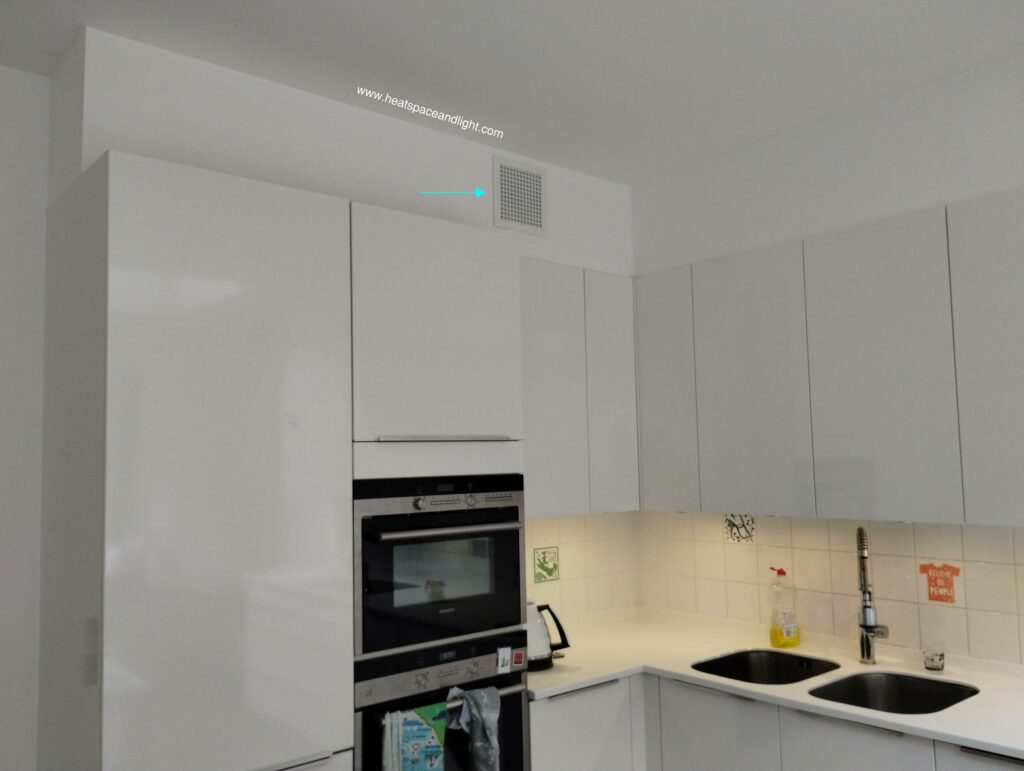 The MVHR system is housed neatly in the top floor behind a sound-proofed cupboard door. Although the space is tight, the MVHR, manifolds and insulated ducts to outside fit perfectly within the space. This unit has enough airflow to accommodate homes from 150m2 to 200m2 with ease.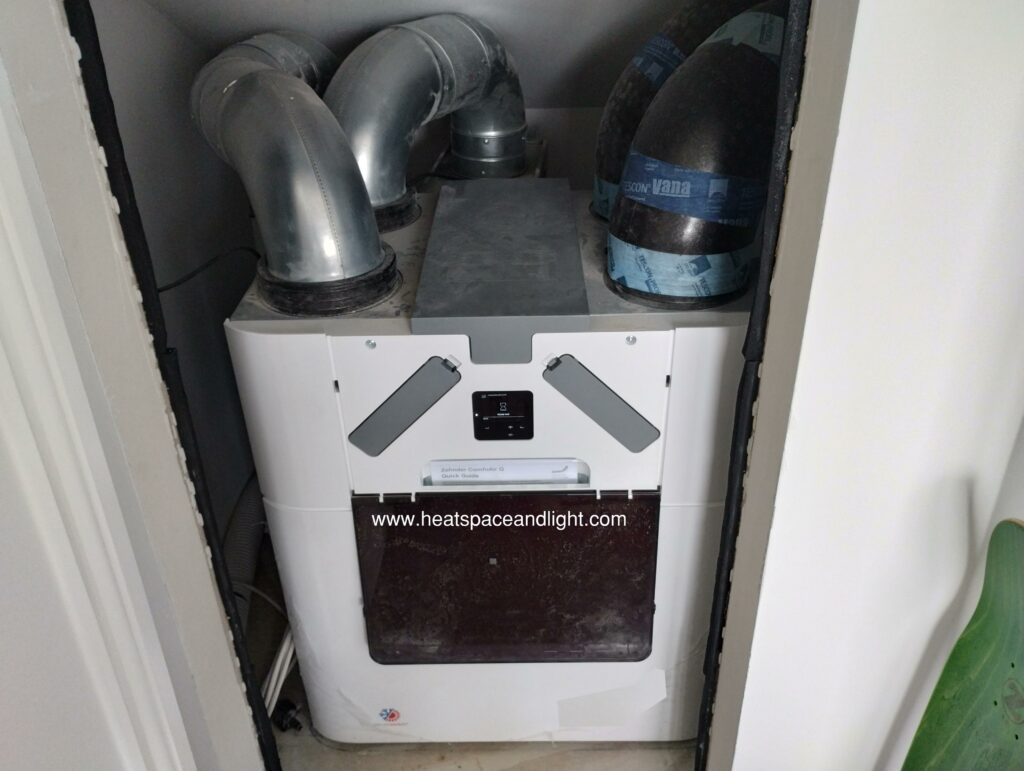 The MVHR unit itself is Passivhaus Institute-accredited, which means it has an exceptionally high heat exchanger recovery rate.
Cooling the home passively via MVHR
In summer the unit can also flip automatically to become a "cool exchanger", whereby if the indoor air is cooler than the outdoor air, the MVHR unit will cool down the incoming air on a summer's day. This is passive (ie, free energy) so it's not powerful like air conditioning, but it could help make a little difference on a hot day.
This MVHR unit we've specified is the only one we know of on the market that has this ability to automatically become a cool exchanger. It also has the ability to read if air conditioning is activated and work with it to cool the home – again, the only MVHR specification we know of that can do this.
Compatible MVHR with air conditioning
If air conditioning is ever fitted to the home, this MVHR system will work with it rather than against it.
The MVHR unit is also an enthalpy exchanger version, which is compatible with air conditioning as it will add in moisture to counter-balance the effects of any air-conditioning that could dry out the air over time.
If your home is overheating and you'd like a building physics perspective as to why, this article may help.
And if you're currently designing your own new build home or renovation and want it to stay cool in summer, this article explains the best techniques for mitigating overheating risk out of the design of your property.
For this project the home is now occupied and the homeowner and family are very happy with the results.
If you have a retrofit project and would like to discuss how MVHR can not only recover heat for the home in winter but also cooling in summer, please contact us at the top of the page, or submit your details on the free MVHR design form and we'll contact you with a complementary sizing and specification proposal.
More information on the costs of MVHR are available here.