We've been chatting with people at the 2016 Homebuilding & Renovating Show in London all this weekend, and one of the cool toys we've had on offer has been one of the newest, top-of-the-range MVHR units from German-manufacturer Zehnder.
The HRV unit had its panels removed and mounted in plexiglass, and the unit's internal heat exchanger was cut down the middle, so you can see the internal mechanism of the MVHR unit.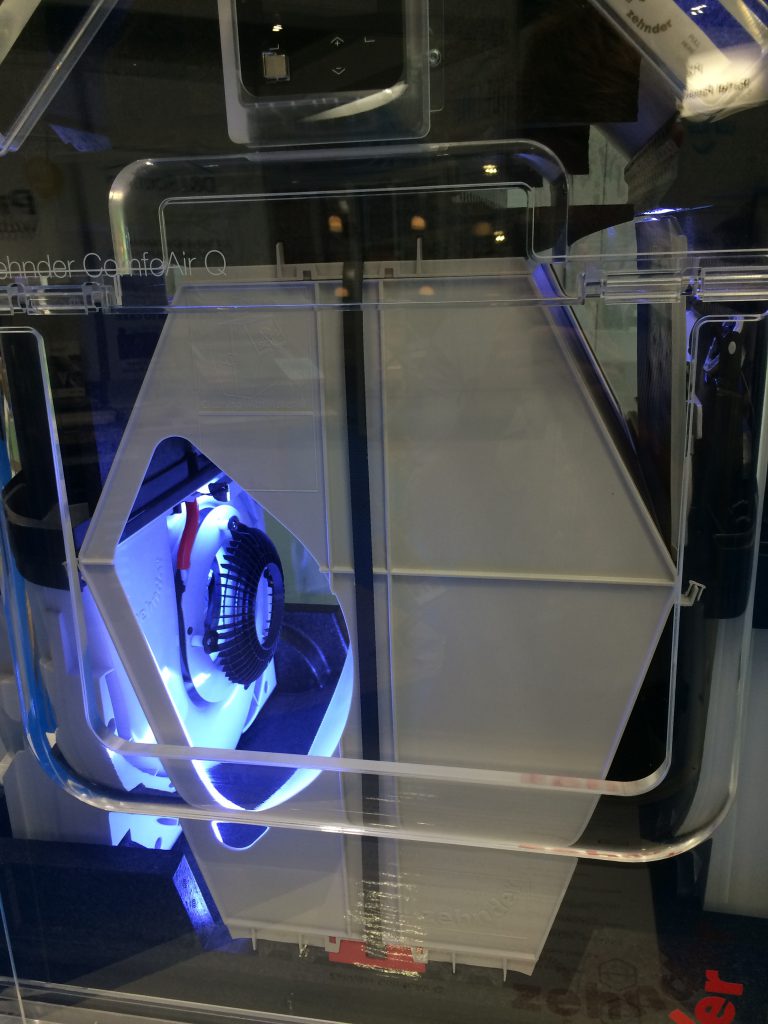 The blue-lit part there is the internal high-performance fan, which keeps it super-quiet as it whirls. The hexagonal piece is the heat exchanger itself, which is removable and can be cleaned with warm water in the shower (they cost a thousand pounds to replace, so don't break it).
Here's what a Zehnder MVHR unit normally looks like (so boring!):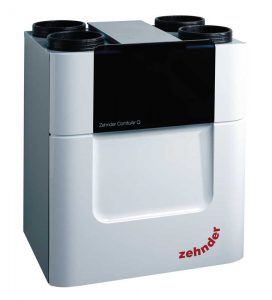 If I ever got one for my house I want the transparent version with the blue disco lighting, and it can sit in the kitchen looking cool.