Heat, Space and Light Ltd technicians have conducted forensic airtightness testing on a renovated London Victorian end-of-terrace. The results of the four-hour visit will have improved its comfort, energy efficiency and acoustics by up to 30 per cent, and lowered the home's heating bills for life.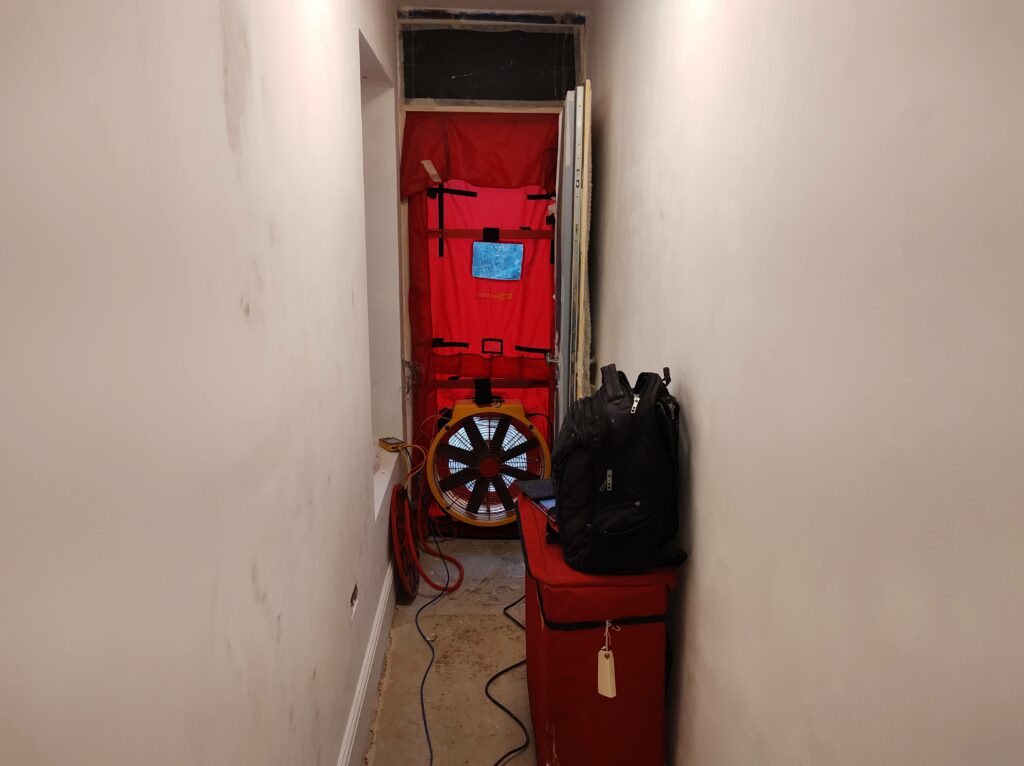 The forensic airtightness pressure test was conducted over four hours to find and fix draughts and air leaks as part of a deep low energy retrofit of the building – which featured a new single-storey extension and modernisation of most of the internal rooms. The remedial actions to improve the building fabric discovered during the test will result in lifetime heating savings, as less warm air will escape through the cracks and leaks in the building fabric, and less cold draughts will blow in.
For the homeowners, the newly airtight solutions will provide a much more pleasant indoor environment – with fewer cold draughts, less noise from outside, less outdoor pollution such as pollen and carbon dust, and a more peaceful indoor environment all round. From an energy efficiency perspective, the cost of the airtightness test should pay back within a year or two.
This improvement is exceptionally important for our team at Heat, Space and Light Ltd, as our guiding principle is to improve the comfort, health and energy efficiency of every home we are privileged to be a part of building and renovating.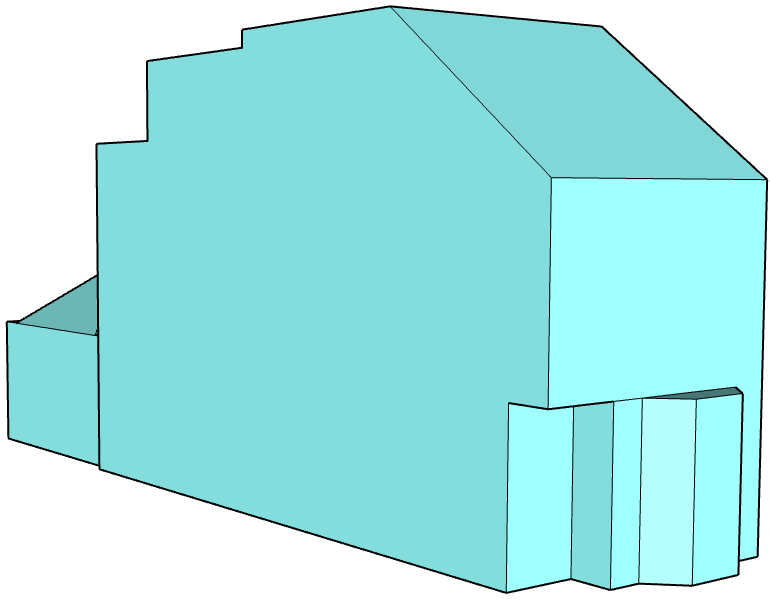 Using a high performance fan and pressure testing equipment, the building was depressurised compared to outside, which accentuates draughts and air leaks in the building fabric. A forensic search using smoke matches tracked air leakages to outside, and these were noted for future remedial action. Heat, Space and Light Ltd always compiles a technical report highlighting each area of leakage that the main contractor can use to remedy each air leak after the test.
Areas such as cavity walls and intermediate floors need to be carefully considered as part of an overarching airtightness strategy to ensure nothing is missed.
From the opening airtightness test to the concluding test at the end of the site visit, the airtightness of the property improved by up to 30% as a result of finding and fixing air leaks. This has long term comfort, health and energy saving benefits for the homeowners.
Problem areas included the downlights and light switches where the intermediate floor channelled air from the cavity walls, the sash window pulleys, a timber ceiling sitting on the external walls and the threshold of the sliding doors. A large hole hidden in the brickwork from a decommissioned boiler flue was also discovered and fixed at a later date – which will result in further improvements.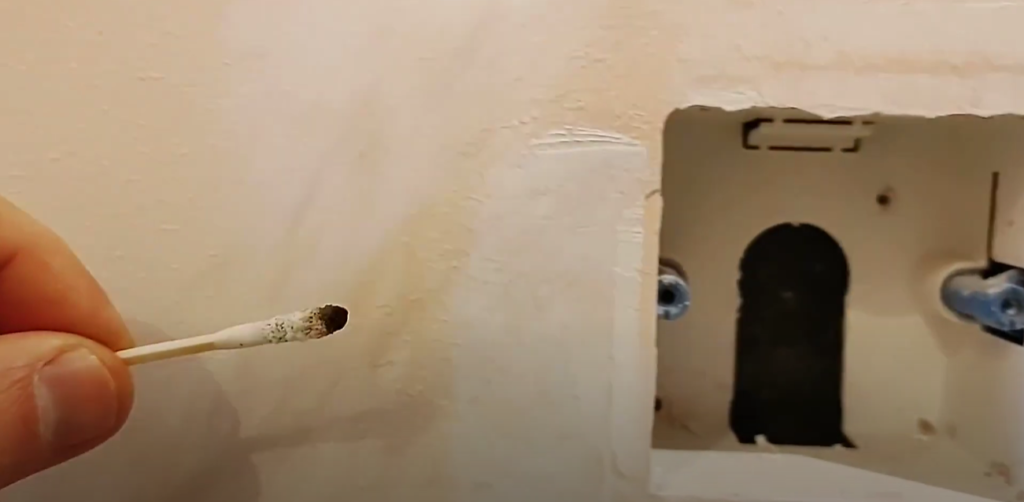 The remedial activities are straightforward and inexpensive to fix, but would have been difficult to find without the pressure testing equipment accentuating these leaks.
If you are undergoing renovation works or building a new home and would like to book an airtightness pressure test for your property, please click here for more information, or contact us at info [@] heatspaceandlight.com.