The Heat, Space and Light Ltd team has completed the design, supply and commissioning of an MVHR system into a whole house deep energy retrofit project in Cambridge.
The detached mid-20th Century home has been externally insulated with EPS insulation to make it much more energy efficient at retaining heat. The insulation applied externally also makes the home more airtight to limit cold air draughts, to keep more of the heat in for longer.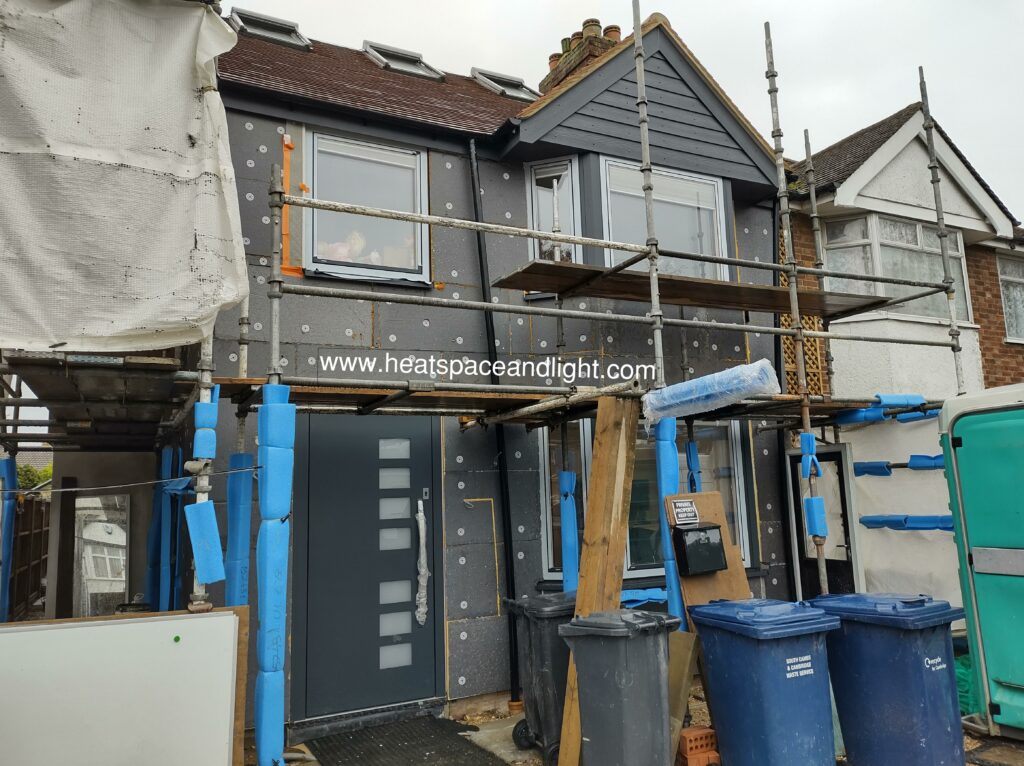 The MVHR system was carefully installed around the home to minimise encroaching on ceiling height or room space. Using a radial ductwork system is much better suited to residential retrofit projects as the pipework has a smaller diameter to rooms.
The MVHR unit itself was fitted underneath the stairs, and by cleverly managing where the attenuators and manifolds were installed there was even space to squeeze in the underfloor heating manifold.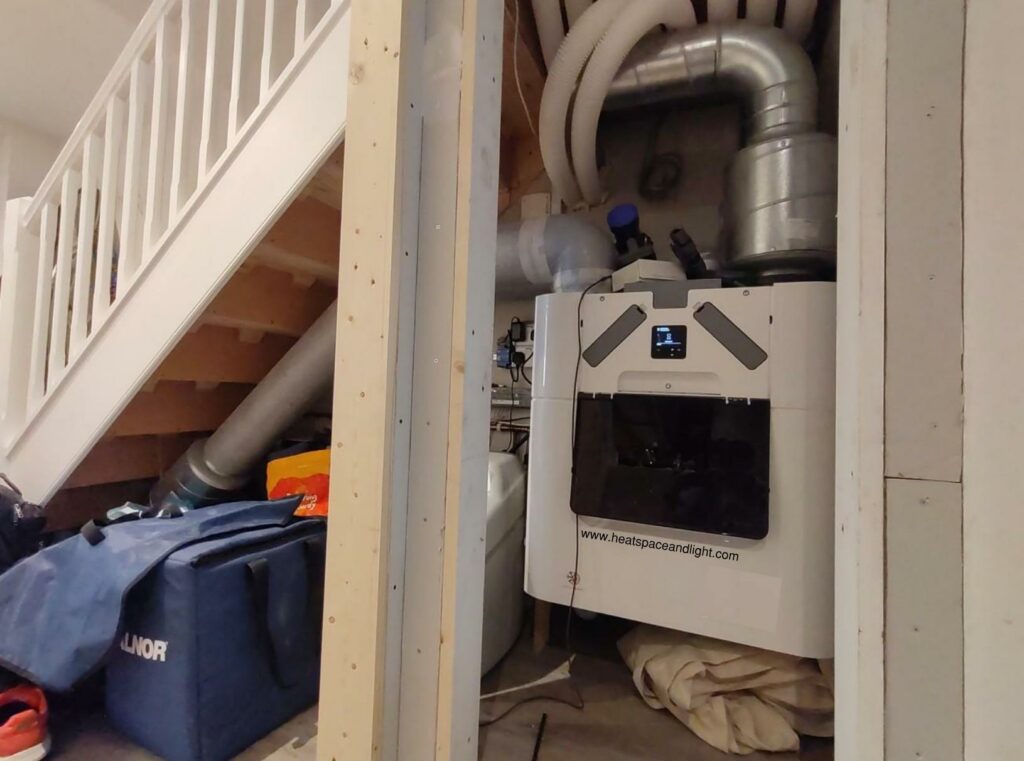 The second MVHR manifold was fitted in a cavity wall area in the WC, which was also used to run electrical and plumbing services to the first floor.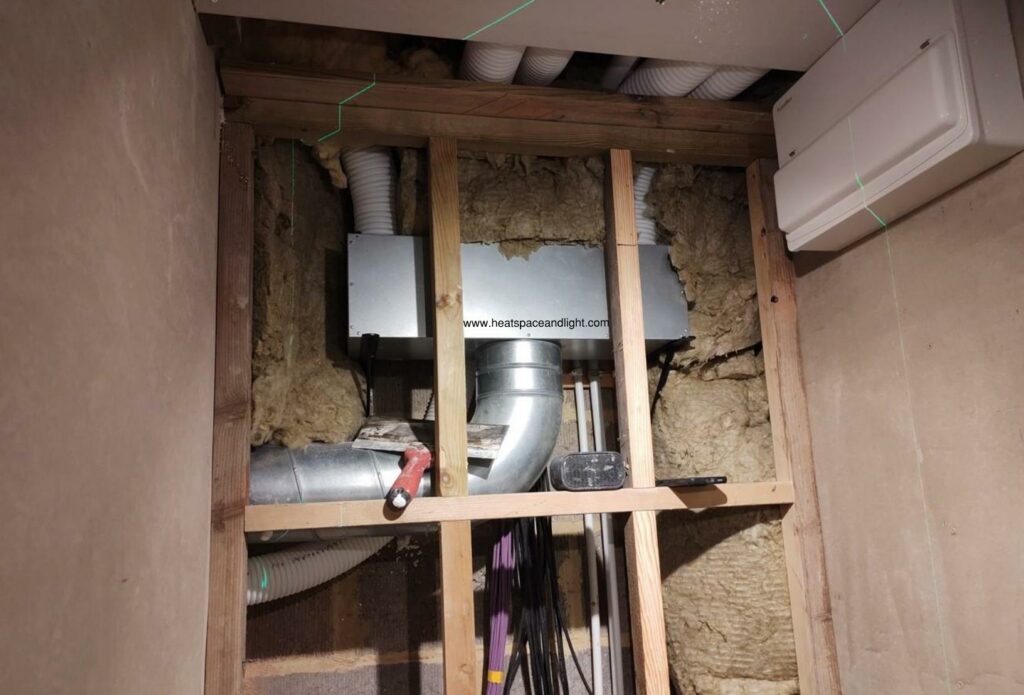 The client has confirmed that the home now feels a lot warmer and more comfortable throughout winter, and with the MVHR system running the indoor air feels fresher whilst still retaining heat.
During the commissioning process we took a video of the MVHR unit's four internal humidity and temperature sensors, which shows how the MVHR unit passively takes 10 DegC outdoor air and warms it using the waste humid air to almost the ambient indoor air temperature.
This means the home's indoor air is fresh and filtered, but also saving money by offsetting heating costs as it's recovering the heat that would normally be lost to extractor fans or opening windows.
This project shows that an MVHR system can be installed in an older home without having to lose valuable room space or ceiling height, and that it will make a huge difference to comfort levels, energy efficiency and indoor healthy air quality.
If you'd like to discuss your MVHR project please feel free to contact us via the form at the top of the page, or submit your residential plans here for a free MVHR sizing and specification proposal for your project.