The photograph Elon Musk released of his own private residence fitted with solar roof tiles indicates that he's already installed one of the best pieces of low energy technology into his home you can buy today. One with a Coefficient of Performance of up to 15 – so that for every 1kW of energy you put into this tech, it gives you 15kW of energy back.
The above picture is an aerial shot of Elon's Musk's home. The entire roof is made out of solar tiles. But there are also a couple of ventilation roof cowls on there, and I think these are the external intake and exhaust valves of an MVHR / HRV system: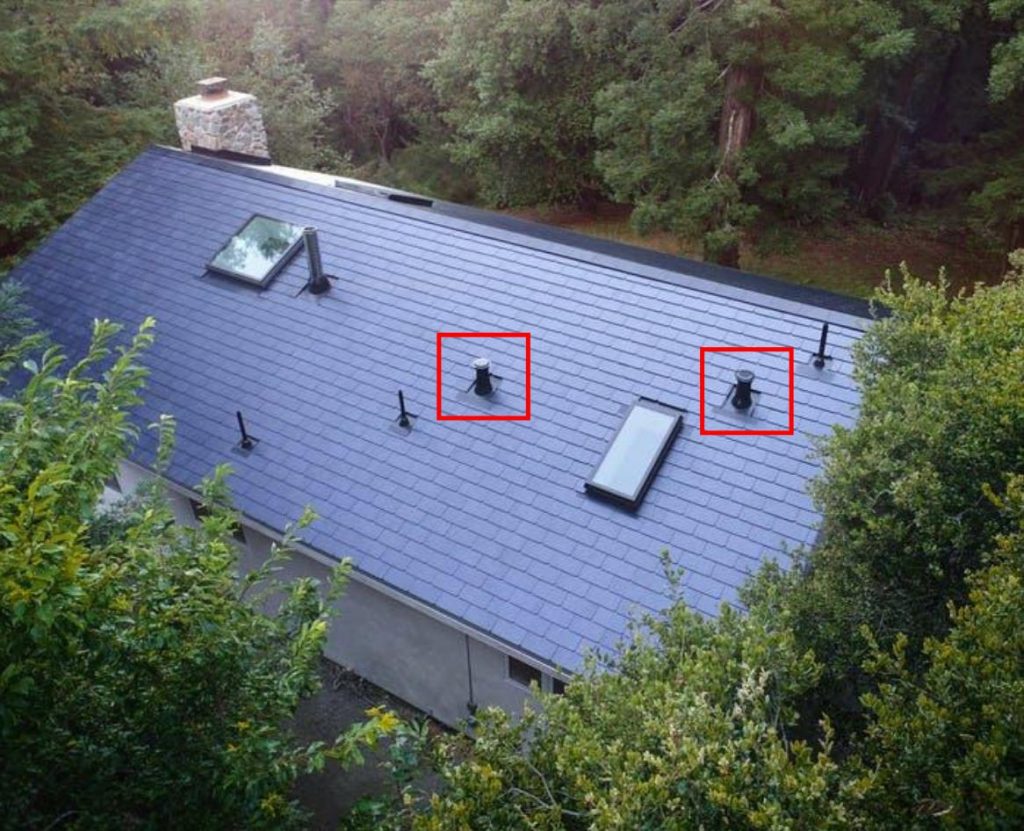 I think these are MVHR roof cowls because:
If the home runs solely from solar energy, it needs to be incredibly energy efficient to conserve heat and energy
To conserve energy, it needs to be airtight
If the home is significantly airtight, it needs some form of Mechanical Ventilation
Heat Recovery Ventilation recovers up to 96% of waste heat and uses it to heat the supply air
MVHRs need two roof cowls – all other ventilation systems need only one
The roof cowls on Elon Musk's roof are spaced approximately two metres apart – this is the exact distanct MVHR exhaust and intake air valves are place to prevent cross-contaminating
I'm fairly certain I'm right on this one, but feel free to comment if you think these cowls are something else. The only true celebrity MVHR cheerleader I know is Kevin McCloud, of Grand Designs. He loves his MVHR.